Air Conditioning Installation, Heating System Services, HVAC Services, AC Repair & Air Conditioner Replacement

McDonough, GA, Griffin, GA, Jonesboro, GA, Locust Grove, GA & Jackson GA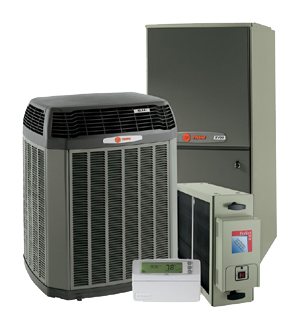 Continually family owned and operated since 1999, Meeks Heating & Air has earned a solid reputation as a service provider people can trust.  By holding ourselves to exceptionally high standards, we not only meet customer's expectations, but exceed them.  Our formula for success is simple and straightforward.  It's all about quality.  Quality people, products, workmanship, and service.  We hire the very best technicians, to bring together a team of extensively trained and licensed professionals who share our commitment to excellence.  We rely on state-of-the-art equipment and components from leading manufacturers. As a Trane Comfort Specialist, we provide our customers with high-quality Trane products and services. When partnered with our meticulous attention to detail, fair pricing and unmatched customer dedication ensure a rewarding and satisfying experience.

HVAC Services in Jonesboro, GA | Air Conditioner Replacement Jackson GA | AC Repair McDonough, GA

Meeks Heating & Air protects your complete home comfort.  We provide a broad range of services, including heating, cooling, and air quality installation, upgrades, maintenance, and repair, to achieve a healthy, safe, and welcoming environment for you and your family.  Energy savings, reliability, and system longevity are greatly improved, reducing overall cost of ownership, through precision workmanship, proper procedure, and regular inspection.  We deliver solutions.  No matter what challenge you may face, Meeks Heating & Air answers with prompt, affordable, and personalized service.
For repairs, installations, maintenance, and air quality solutions you can depend on throughout Griffin & surrounding areas, contact Meeks Heating & Air!
We maintain a complaint-free, A+ rating from the Better Business Bureau by taking very good care of our customers.  Our family name is displayed on our service trucks because we are proud of our service history and unwavering in our commitment to excellence.  Count on Meeks Heating & Air for personalized service in Metro Atlanta and the surrounding areas of Clayton, Coweta, Dekalb, Fayette, Henry, Lamar, Monroe, Pike, Rockdale, Spalding, and Butts Counties, and also including Locust Grove, Griffin, McDonough, Jackson, Jonesboro, Stockbridge, Fayetteville, East Griffin, Experiment, Milner, Zebulon & Barnesville, GA, as well as Barnesville, Senoia, Sharpsburg and Atlanta. We also service the communities of Heron Bay Golf and Country Club and Sun City Peachtree. There's no substitute for a company that cares about you, and there's no better protection for your comfort than Meeks Heating & Air.  We're going to make sure you're happy.  Meeks Heating & Air … A Good Name In The Service Business.
Air Conditioning Installation

∴

Air Conditioner Replacement

∴

AC Repair

∴

HVAC Services

∴

Furnace Repair