Meek's Comfort Club
Keep your investment protected with the Meeks Comfort Club!
Special Offers
Meeks Heating & Air offers a number of special deals and discounts. Learn more today on how you can save money and keep your home comfortable!
Our Core Values
Always be honest with customers and with one another.
Offer exceptional workmanship- do things right or don't do them at all.
Genuinely care for those we serve and always have their best interest in
mind.
Prioritize relationships over transactions.
Provide customers peace of mind through a strong commitment to stand
behind our work.
Regularly express gratitude to those who allow us to serve them.
To ensure complete comfort without breaking your budget, you need an efficient and reliable solution to the winter cold. It's essential that you choose a heating system that will answer the exact demands of your home, and equally as important that it is installed properly. When you contact Meeks Heating & Air for installation or replacement of your furnace or heat pump, you can count on prompt, personalized attention, accurate sizing and recommendations, and precision workmanship. We'll make sure you enjoy maximum return for your investment. We offer free estimates on new installations and second opinions, financing with approved credit, and comprehensive maintenance plans to protect the ongoing performance of your new system.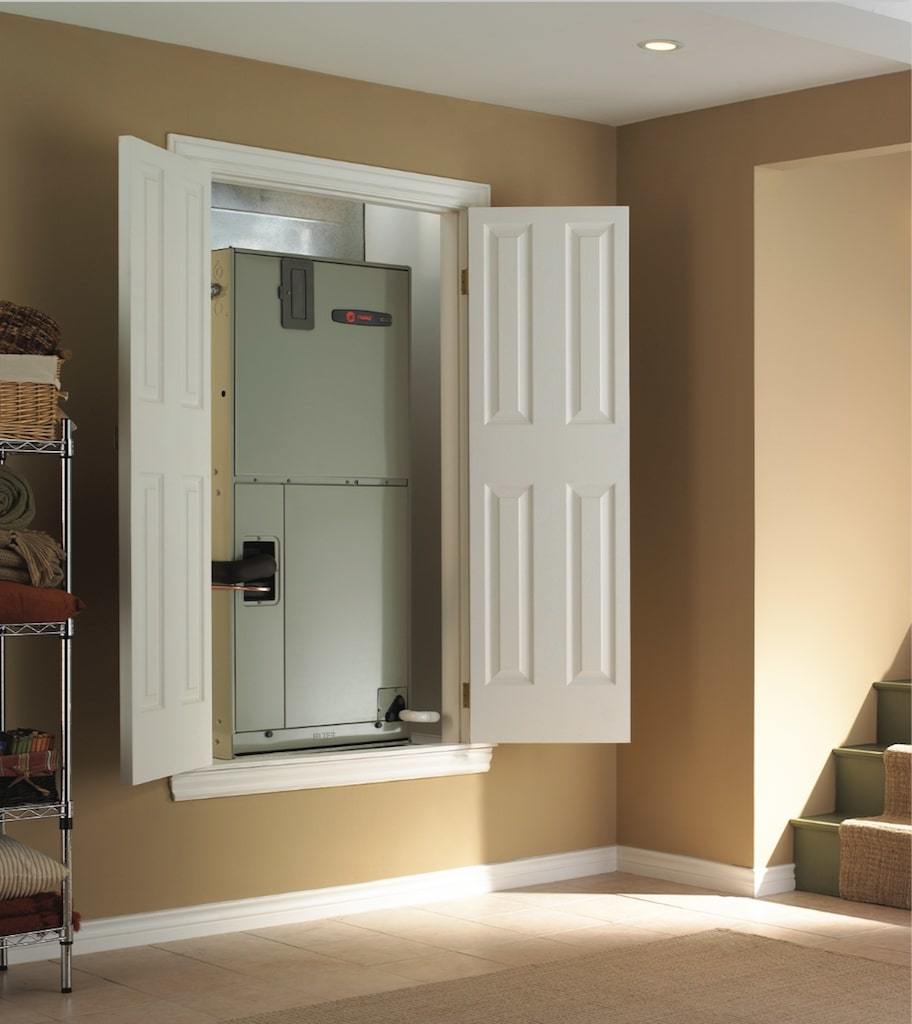 Reliable heating installation starts with Meeks Heating & Air!
Innovations in design have led to communicating technology that links all of your essential components, so your system automatically configures and calibrates for peak performance throughout service life. Variable-speed enables equipment to react to changing weather conditions, automatically slowing down or speeding up to maintain temperatures within a half degree of the thermostat setting. Energy tracking, zone control, filter alerts, maintenance notifications, and WiFi accessibility are some of the rewarding possibilities that add convenience to your life and value to your home.
Family owned and operated, you'll find our name displayed on our fleet of fully-equipped service trucks. We stand behind our work, always taking the necessary steps to achieve superior results. We employ a staff of extensively trained and experienced technicians, who uphold a reputation built on over sixteen years of quality service. We hold ourselves to extremely high standards and are always looking for ways to improve your overall satisfaction, from proficient workmanship and prompt turnaround on every project to personalized attention, competitive pricing, and state-of-the-art technology. We take the time to measure the needs of your household with more than a tape measure, factoring in everything from design and insulation to your concerns and preferences. As a Trane dealer, Meeks Heating & Air offers a range of efficient, innovative, and proven options that are built to last.
For your next heating installation, count on the expert installers at Meeks Heating & Air!
Is it the right time to upgrade your current heating system? Modern options can significantly improve efficiency levels, lower monthly energy bills, and quickly pay for themselves. Along with the protection of a manufacturer's warranty, you benefit from superior safety features, air quality, and comfort. Meeks Heating & Air welcomes you to contact us at 770-628-2372 for an honest assessment of your existing heater.
Meeks Heating & Air maintains qualification as a Trane Comfort Specialist. That translates into up-to-date training and knowledge of the most durable innovations in heating. Energy-efficient residential furnaces, heat pumps, and hybrid systems take precision control over indoor temperature, providing satisfying warmth on the coldest winter nights in Locust Grove and surrounding areas. Trust us to find the perfect fit for your exact needs.
Call now for heating system replacement!
As a family-owned and operated HVAC company, Meeks Heating & Air is A Good Name in the Service Business. We take extra steps to eliminate stress and disruption, striving to provide a smooth, pleasant, and rewarding start-to-finish experience. We believe in honesty, organization, and quality. In other words, we provide straight answers, handle the job in a structured fashion, and refuse to compromise on either workmanship or equipment. We take the best possible care of homeowners across Jenkinsburg, Jackson, Locust Grove, McDonough, Hampton, Griffin, Stockbridge & Monticello, GA. 
Heater Replacement in Jackson, GA | Furnace Replacement Stockbridge, GA