Meek's Comfort Club
Keep your investment protected with the Meeks Comfort Club!
Special Offers
Meeks Heating & Air offers a number of special deals and discounts. Learn more today on how you can save money and keep your home comfortable!
Our Core Values
Always be honest with customers and with one another.
Offer exceptional workmanship- do things right or don't do them at all.
Genuinely care for those we serve and always have their best interest in
mind.
Prioritize relationships over transactions.
Provide customers peace of mind through a strong commitment to stand
behind our work.
Regularly express gratitude to those who allow us to serve them.
A Good Name In The Service Business Since 1999
Our Mission: To serve others by providing comfort solutions with honesty, excellence, personal care, and gratitude.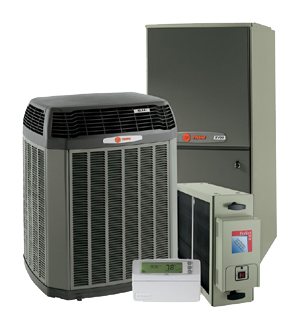 Dedicated To You
Our founder, Jeff Meeks, began working for a large, national, HVAC service company immediately after high school. He spent roughly the next thirty years serving as a technician and in management. Although the experience he gained during that time was invaluable, over the course of those 30 yrs. he saw a drastic decline in the quality of customer service offered. He also found himself in a culture where profits were more important than what was best for the customers and the employees. In 1999, Jeff established Meeks Heating and Air. The idea was simple: treat people right and the profits will follow.
He chose as his slogan, "A good name in the service business." His goal was to build a reputation for being radically honest with customers, providing superior customer service, offering excellent workmanship, and standing behind his work. Since those early days, our team has grown. We have carefully added those to our team who are highly qualified and share Jeff's values. Our team members are treated like part of the family.
Together we are thankful to have served thousands of customers around Metro Atlanta. We are excited about serving many more in the years to come, and we are determined to do so with honesty, excellence, personal care, and gratitude.
Great Benefits You Can Enjoy
Family owned and operated
In business for over 20 years
Ownership has over 40 years experience in the HVAC industry
FREE estimates on new installations & second opinions
Fully certified, licensed and insured
A+ rating with the BBB
Financing offers with approved credit
FREE second opinions