Meek's Comfort Club
Keep your investment protected with the Meeks Comfort Club!
Special Offers
Meeks Heating & Air offers a number of special deals and discounts. Learn more today on how you can save money and keep your home comfortable!
Our Core Values
Always be honest with customers and with one another.
Offer exceptional workmanship- do things right or don't do them at all.
Genuinely care for those we serve and always have their best interest in
mind.
Prioritize relationships over transactions.
Provide customers peace of mind through a strong commitment to stand
behind our work.
Regularly express gratitude to those who allow us to serve them.
Rather than be confronted with major repairs, or even scrambling to replace your system in a big hurry, call Meeks Heating & Air for prompt and professional assistance. We provide accurate, affordable, and conscientious service, and eliminate all those reasons why homeowners tend to procrastinate. There's no long delays, multiple service calls, mess to clean up, damage to your home, or inflated prices. Our licensed, certified, and fully insured technicians live up to a well-earned reputation of over 24 years of superior customer service. Our complaint-free A+ rating by the Better Business Bureau speaks for itself.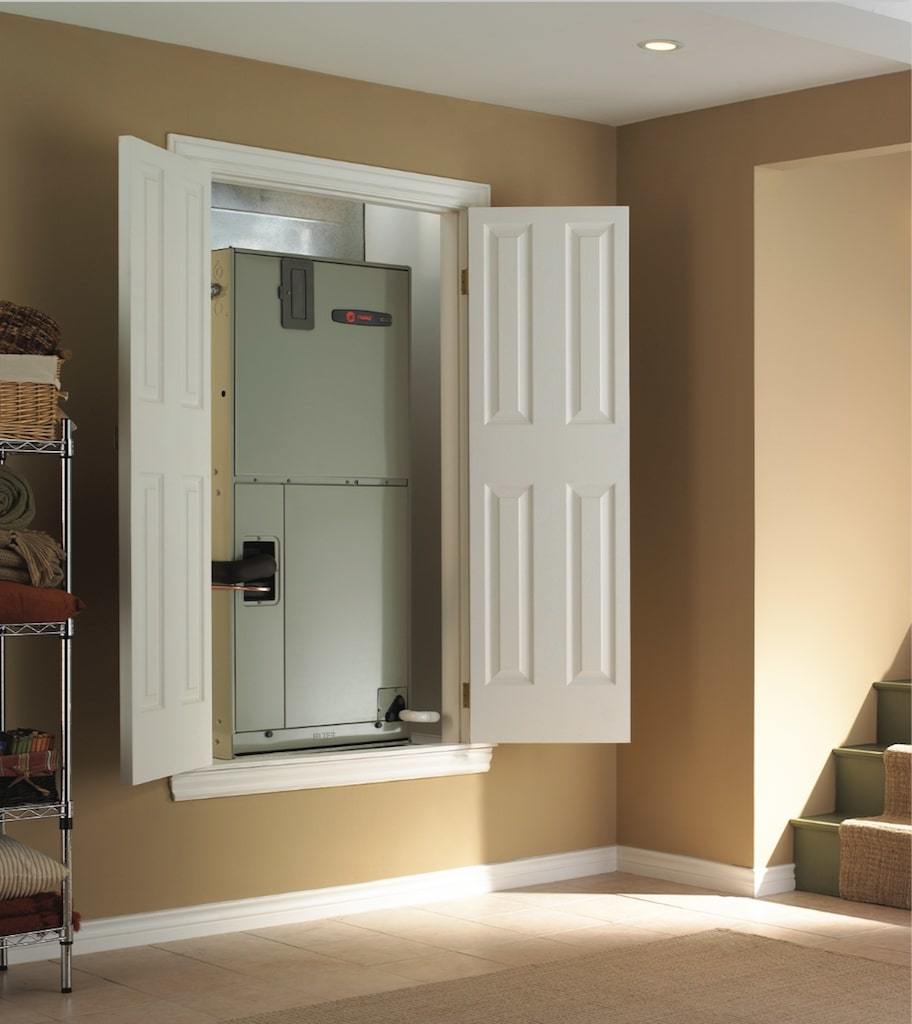 Don't delay heating repairs!
The majority of calls we receive throughout the winter are maintenance issues, and easily resolved. Through cleaning, adjusting, and comprehensive inspections, we can restore your heating system to peak performance, promoting superior efficiency, reliability, and service life. By acting quickly, you'll avoid much larger repairs and benefit from a lower cost of operation.
Are you hesitating over calling for heating repair? Maybe you're worried about the time, cost, and disruption involved? As a family-owned and operated HVAC business, Meeks Heating & Air understands. We've devoted our experience and expertise to develop a more convenient, cost-effective, and rewarding process for homeowners in Locust Grove and surrounding areas.
Efficient Heating System Repairs
We've seen the consequences of ignoring concerns with residential heating systems. We can promise you that they never get better on their own. Repairs never cost less after more damage has been caused. From compromised comfort and air quality to safety threats and higher running costs, these issues are best targeted immediately. Simply give us a call at 770-628-2372. Let us exceed your highest expectation through superior customer service. 
Trust your heating system repairs to the professional, knowledgeable team from Meeks Heating & Air!
The name Meeks Heating & Air represents quality. We're proud of the services we provide, and the ongoing recommendations of satisfied customers. Every service call is important to us, and each one, big or small, is treated as such. Our job isn't finished until you're completely comfortable. Family owned and operated, we bring our personal values to work with us, hiring only those highly trained professionals who share our dedication to unwavering customer service, exemplary work, and outstanding results. We offer free estimates on new installations and second opinions, financing with approved credit, and comprehensive maintenance agreements. Trust us to keep you perfectly warm this winter, no matter what challenges you may face. Remember Meeks Heating & Air. We're A Good Name In The Service Business.
Heater Repair in Jackson, GA | Furnace Repair Services Locust Grove, GA