Air Conditioning Installation
Meek's Comfort Club
Keep your investment protected with the Meeks Comfort Club!
Special Offers
Meeks Heating & Air offers a number of special deals and discounts. Learn more today on how you can save money and keep your home comfortable!
Our Core Values
Always be honest with customers and with one another.
Offer exceptional workmanship- do things right or don't do them at all.
Genuinely care for those we serve and always have their best interest in
mind.
Prioritize relationships over transactions.
Provide customers peace of mind through a strong commitment to stand
behind our work.
Regularly express gratitude to those who allow us to serve them.
Investing in the replacement or installation of a new cooling system is a big decision, impacting your comfort, budget, and the value of your home for years to come. While it's important to choose top-quality equipment, it is critical that a highly skilled professional handle sizing, design, and implementation. The integrity of workmanship will significantly affect the reliability, efficiency, and longevity of the unit. In other words, the performance of your cooling system is only as good as the people who install it. At Meeks Heating & Air, our reputation speaks for itself, setting us apart from our competitors, and evidencing our commitment to customer service. With over 24 years of delivering prompt, courteous, and expert solutions to temperature control, we are extremely grateful for the continues recommendations of our clients.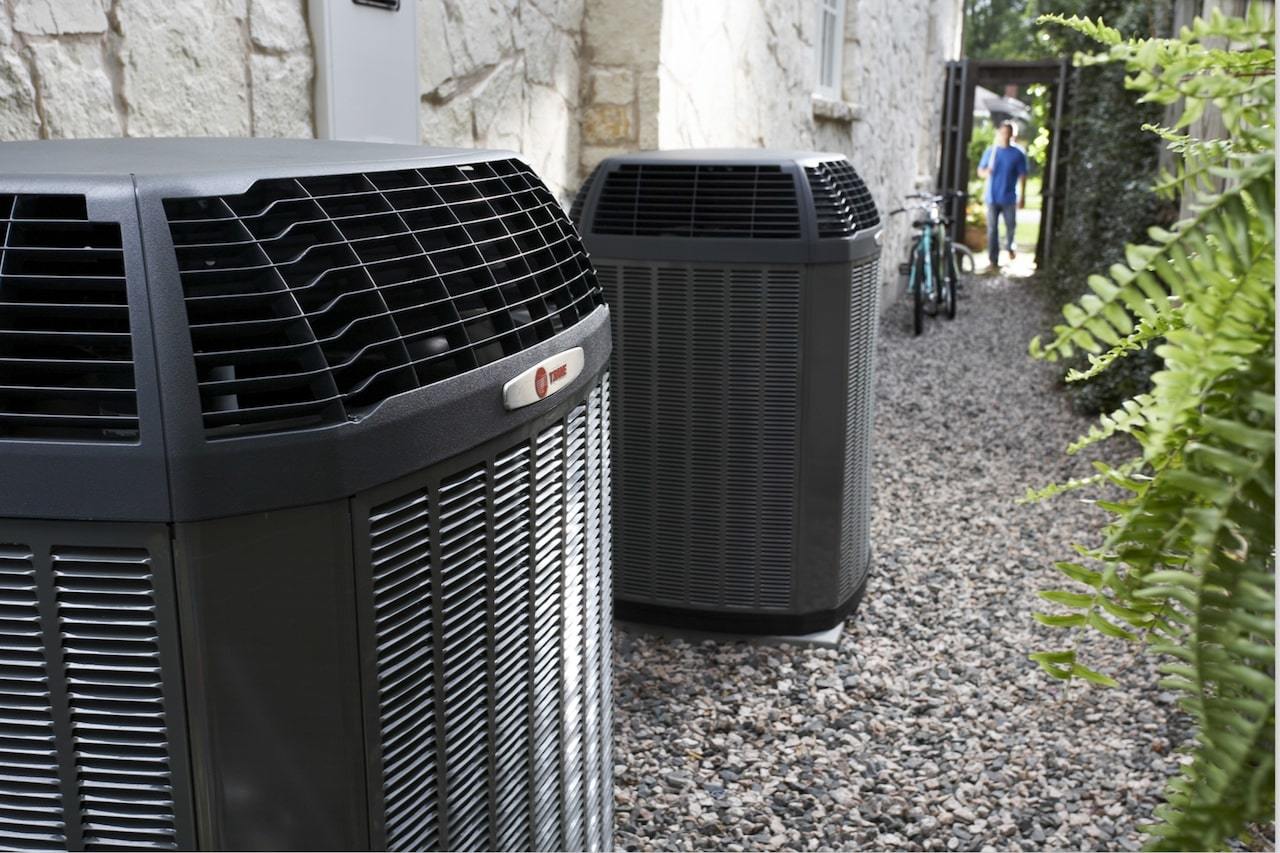 Leave your next AC installation to a professional!
Family owned and operated, our name is displayed on our fleet of fully-equipped service trucks because at Meeks Heating & Air, we hold ourselves to exceptionally high standards. We hire only highly trained and experienced technicians, who share our dedication to quality. We extend that dedication to every facet of every job, from precision workmanship and prompt completion to personalized attention, fair pricing, and groundbreaking technology. Know that we treat every project as a priority, taking the time to listen to your concerns, and answering them with informed recommendations. We make sure you are completely content with every decision, familiar with the operation of your new system, and enjoying maximum return for your investment. As a Trane dealer, we bring you outstanding warranties, impressive efficiency, and systems that will hold up to absolutely anything.
In recent years, HVAC technology has evolved to answer consumer demand for greater efficiency and more precise control. The result is intelligent, communicating systems that automatically adapt compressor, outdoor and indoor fan speed, and BTU as outside temperatures change, allowing adjustments of one-tenth of one percent increments to maintain comfort within a half of a degree of the thermostat setting. Longer run times at slower speeds enable superior dehumidification, quieter operation, and greater energy efficiency. Key components, within the unit, connect to self-configure and calibrate for ideal performance and energy savings throughout service life.
AC System Replacements
At Meeks Heating & Air, we frequently get asked when is the best time to replace a central cooling system. If you don't want to be left with an overheated house during the hottest days of summer, don't wait until the air conditioner entirely fails. Cooling equipment typically offers indications that the end is near. If the system is over 15 years old, struggling to maintain comfort, isn't as energy efficient as it once was, or succumbing to frequent repairs, you should definitely consider a new model. 
Air conditioning installation is handled with care and expertise at Meeks Heating & Air!
Meeks Heating & Air is available to provide professional inspections. We can tell you whether the equipment simply requires a tune-up, repairs, or if an upgrade is the most cost-effective strategy. When you add up what you're spending on repairs and utility bills, the total might be more than the price tag of a more efficient, modern innovation. Today's Energy Star rated options offer exceptional SEER ratings, superior dehumidification, better air filtration, and enhanced overall comfort. 
A home renovation project is an ideal opportunity to update your temperature control. Get all the disruption over with at the same time and then enjoy the results. Consider some conveniences such as a zoned system or a smart thermostat. Whatever your plans or goals, Meeks Heating & Air looks forward to taking part and helping you realize them. Through uncompromising standards, we serve our customers across Jenkinsburg, Jackson, Locust Grove, McDonough, Hampton, Griffin, Stockbridge & Monticello, GA.

Cooling System Installation Jackson, GA | Air Conditioning Installation Griffin, GA | Cooling System Replacement Monticello, GA