Furnace Service, Heating Service & Heating Maintenance

McDonough, GA, Jackson GA, Jonesboro, GA, Locust Grove, GA & Griffin, GA
Whatever type of heating system you have, don't wait for problems before calling for service.  Annual maintenance is inexpensive when compared to repairs or equipment replacement.  A comprehensive checklist of tasks, targeted at safe and optimum performance, ensures more consistent and efficient operation.  When the professionals from Meeks Heating & Air handle the upkeep of your heating equipment, you'll benefit from our meticulous attention to detail, superior customer service, and unwavering professionalism.  We uphold a reputation built on over sixteen years of dedication to the comfort needs of homeowners in Metro Atlanta, and the surrounding areas of Clayton, Coweta, Dekalb, Fayette, Henry, Lamar, Monroe, Pike, Rockdale, Spalding, and Butts Counties, along with Locust Grove, Griffin, McDonough, Jackson, Jonesboro, Stockbridge, Fayetteville, East Griffin, Experiment, Milner, Zebulon & Barnesville, GA.
Keep your family safe and warm with regular heating service!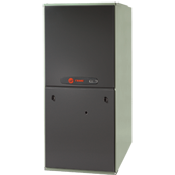 There is no substitute for annual maintenance.  It is your best protection against energy waste, costly repairs, premature system failure, and hazardous conditions.  A maintenance plan from Meeks Heating & Air is an investment in your comfort, safety, and overall satisfaction with your heating system.  You'll spend a little now to lower cost of ownership, reducing energy usage, eliminating the majority of repair needs, and extending the life of equipment.  Studies have shown that regular scheduled service can trim 25% to 40% from total energy costs.  And when service is performed by the fully licensed, certified, and insured technicians from Meeks Heating & Air, you'll also receive up to a 15% discount on all repairs and the expertise of Georgia Power-trained heat pump specialists.
A furnace that is not operating in optimum condition can be deadly.  Carbon monoxide is a natural byproduct of incomplete combustion.  A clean, efficiently burning unit produces only a small amount that is carried safely away from the home through venting.  A dirty, inefficiently burning unit can produce dangerous amounts.  Older furnaces often lack important safety features that shut down operation when a problem is detected.  Over years of use, a furnace can develop small defects in the combustion chamber.  Cracks or holes in the heat exchanger, caused by overheating or corrosion, may not be visible to the naked eye but pose a very real risk of carbon monoxide entering the airstream.
Heating system service should only be handled by a professional – our team is more than qualified!
Furnace and heat pump manufacturers all recommend yearly maintenance performed by a qualified professional, and include stipulations that any damage caused by improper service is not covered under warranty.  Know that when annual tune-ups are completed by Meeks Heating & Air, we fulfill the obligations of your warranty, optimize your system, and ensure superior comfort year after year.  We take great pride in a job well done, and measure our success by your satisfaction.  Through exemplary service we have upheld a complaint-free, A+ rating by the Better Business Bureau.  Family owned and operated, you'll find our name on our fully-stocked service trucks because our entire team upholds our commitment to quality.  Have confidence in the long term benefits of convenient, worthwhile, and affordable maintenance from Meeks Heating & Air.  We're a Good Name In The Service Business.
Heating Maintenance

∴

Heating Service

∴

Furnace Maintenance

∴

Furnace Service