AC Repair, Air Conditioning Repair & Air Conditioner Repair Services

Locust Grove, GA, Jackson GA, Jonesboro, GA, Griffin, GA & McDonough, GA
Any disruption in the performance of your cooling system should be handled by trained professionals and given swift attention.  Delaying service may lead to more extensive problems, resulting in greater cost, time, and discomfort.  At Meeks Heating & Air, we go above and beyond to eliminate the delays, multiple service calls, mess, and inflated prices that make homeowners reluctant to seek the help they need.  Through prompt response, personal attention, and dedicated service, we provide a satisfying experience from start to finish.  You're not going to be stuck waiting for us to arrive, left with debris or damage to clean up, or cringing over price.  We service all makes and models, handle problems big and small, and deliver lasting solutions that meet your highest expectations.
Leave your AC repairs to a professional!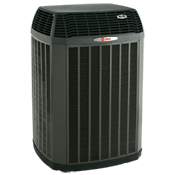 Your cooling system is an intricate combination of components all working precisely to maintain proper temperatures, relative humidity, and filtration.  Even a minor difficulty can lead to insufficient cooling, icing over, elevated operational noise, extended run times, musty smells, degraded air quality, or excessive moisture.  While the majority of repairs are directly related to maintenance issues, quick attention is the key to affordable operation.  When the system is operating at anything less than perfect condition, it's probably costing more in energy consumption.  If ignored, these minor difficulties will impact the entire unit, leading to more sizable repairs, shortening service life, and even system failure.  Let the fully certified, licensed, and insured professionals from Meeks Heating & Air inspect your air conditioner, pinpoint malfunctions, and optimize the system as a whole.
Get the most out of your air conditioning system with professional repairs when you need them!
Meeks Heating & Air offers free estimates on new installation and second opinions, financing with approved credit, and preventative maintenance plans.  Family owned and operated for over sixteen years, we've built our business on a foundation of dedicated customer service, and continue to expand by exceeding expectations.  Our complaint-free, A+ rating by the Better Business Bureau is something we're very proud of, and evidence of our reputation as a trusted HVAC provider in Metro Atlanta and the surrounding areas of Clayton, Coweta, Dekalb, Fayette, Henry, Lamar, Monroe, Pike, Rockdale, Spalding, & Butts Counties, including Locust Grove, Griffin, McDonough, Jackson, Jonesboro, Stockbridge, Fayetteville, East Griffin, Experiment, Milner, Zebulon & Barnesville, GA.  Know that when you trust your repair needs to Meeks Heating & Air, our trained service technicians arrive equipped to handle the job, completing the majority of work in a single service call.  We deliver quick, effective solutions that hold up over time and use.  Meeks Heating & Air … A Good Name In The Service Business.
AC Repair

∴

Air Conditioning Repair

∴

Air Conditioner Repair Services